19/07/2016
It's said that generally 0-15 is a positive market, 15-20 is a cautious market, 20-30 is a negative market and 30 plus is an extremely uncertain market.
Recently we saw the A-VIX jump to 24 due to the BREXIT vote indicating a negative market. With the BREXIT over, it seems that the markets have made a full recovery.
The A-VIX is still currently in cautious territory sitting around 17. This figure is on the verge of turning from bearish to a bullish state due to the EMA's just touching at the moment. However, further confirmation is still needed at this point.
In the very negative market of 2008 the A-VIX hit 70. This provides you with a great insight to recent events and puts them into perspective.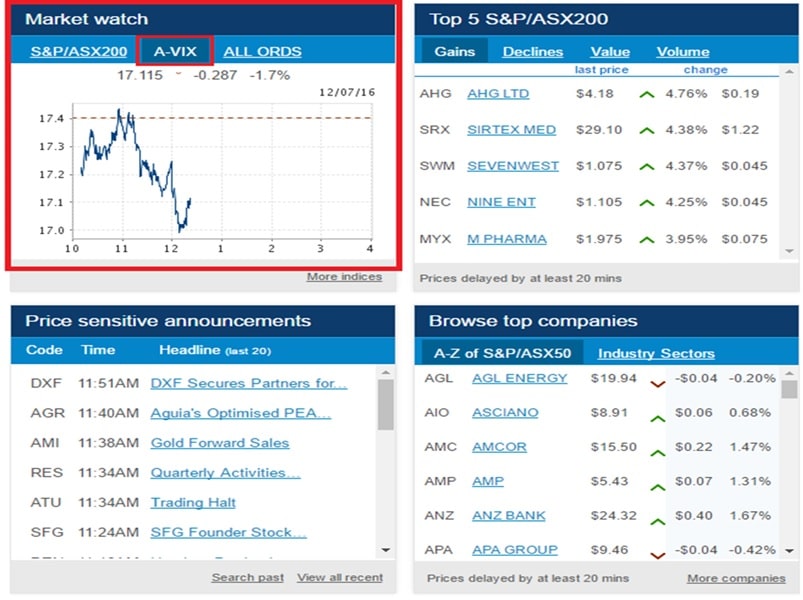 If you are interested in our trade mentoring program or ShareSmart platform please email us on support@equitysmart.com.au or call on 07 5609 7665.