09/06/2016
The ASX 200 has had a wild and mostly sideways ride in the last 12 months due to global uncertainty and China's slow down.
Looking at the chart below, over the last year we can see that the ASX is in a channel.
Currently there is a resistance level at 5,428.18 and a support level at 4,711.04.
With the lowering of the cash rates in May, we saw a jump in the market as investors looked for more bang for their buck than in the banks.
This boosted the ASX with further talks of another rate cut in the near future.


The current price is closer to the resistance than support needing only a small move up to break that level.
Using the ShareSmart scan has been especially important for us this year with all of the noise.
For example, AAC was brought to our attention 6th of May three days after the rates were lowered by the RBA.
This stock continued to show up on the scanner from the 9th through to the 12th of May before breaking a resistance level.
Resistance was set at $1.50, moving to the highest point on this chart of $1.93.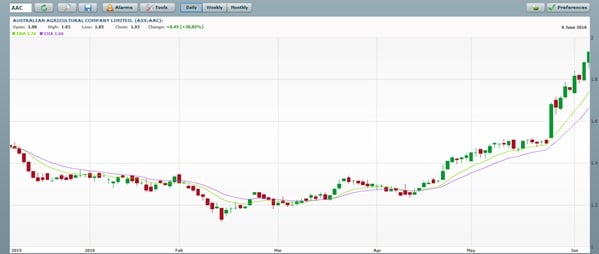 This is a great example of a stock being brought to our attention from the Scan even with all of the noise that has been in the markets recently.
If you are interested in our trade mentoring program or ShareSmart platform please email us on support@equitysmart.com.au or call on 07 5609 7665.