28/09/2017
Markets have remained sideways since June this year with the ASX200 failing to break out of support (5,629) and resistance (5,835).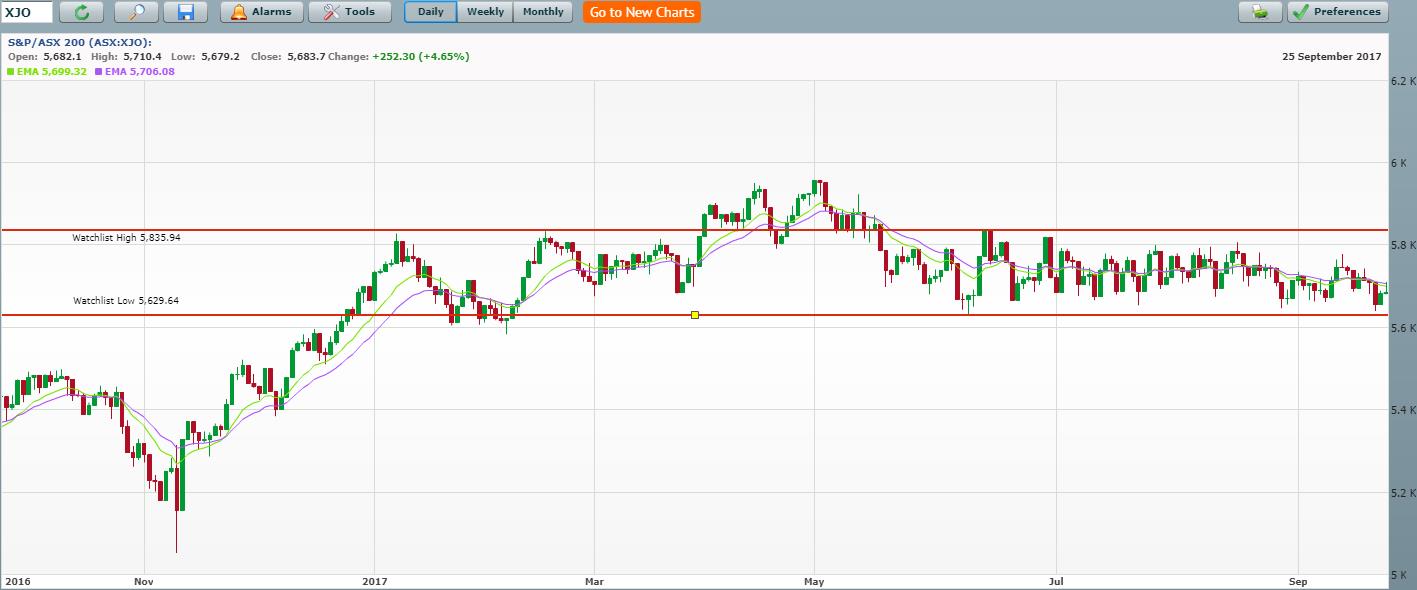 (ASX200)
North Korea has been the main drag on the Australian market with the DPRK conducting around 14 missile tests this year creating a heated exchange between the US and North Korea.
The US has condemned the launches and has asked for them to stop their nuclear program immediately; North Korea however have continued tests.
New economic sanctions have been placed on North Korea recently with officials saying they are the toughest sanctions ever to be placed on the rouge state.
The sanctions include bans of some petroleum products and general products forcing the isolation of the rogue state.
North Korea believes that if they have a nuclear weapon capable of reaching the US that they would be safe from invasion insisting that past countries that have given up their nuclear programs for reduced sanctions have been invaded anyway (IRAQ).
North Korea also finds the joint exercises between the US and South Korea to be threatening, seeing them as exercises for invasion.
Markets have been mixed as a result from the uncertainty in that region of the world of which has some of the busiest shipping ports and is a major distributer for electronic parts.
Key levels to watch on the ASX200 are resistance at 5,835 and support at 5,629 which could indicate confidence returning or being lost.
A US/North Korea nuclear war could have dramatic effects on world markets which would also affect the Australian market.
The US president Donald Trump has however said that economic sanctions are the preferred way and that he hopes the problem can be solved peacefully.
Call now on 1300 992 391 if you are interested in the ShareSmart scanner and advanced education and want to stay ahead of the game.