06/09/2016
XJO
Bearish

State

The Asx200 has entered into a bearish state with the EMAS. The previous support level of 5,462.52 has been broken with the next level of support currently at 5,361.7.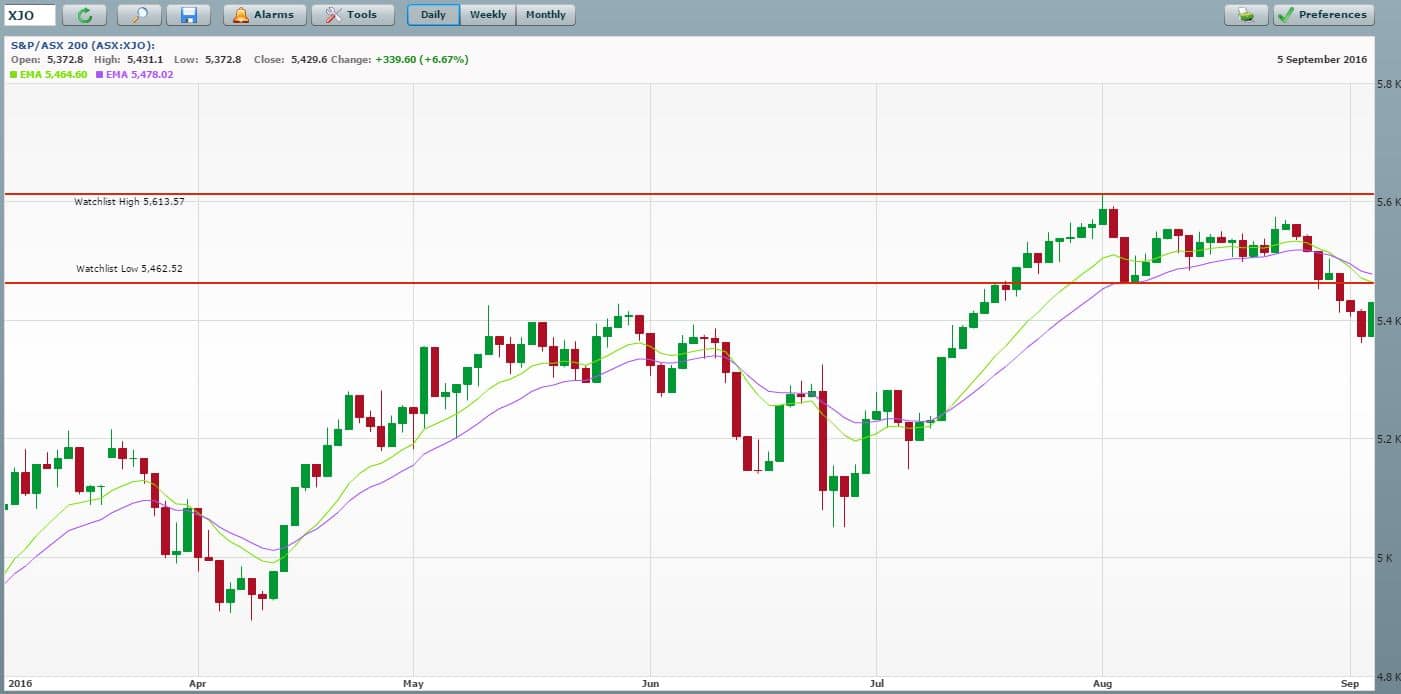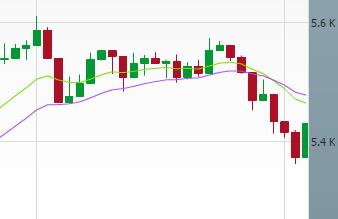 One key factor is the American market and if interest rates are lifted.
The Jobs creation report for August was 151,000, the expected figure was around 180,000.
Not terrible figures but not great ones either, creating doubt on whether the US Federal Reserve will raise rates in September.
From this expectation world markets recovered with the Dow Jones closing up +0.39% on Friday and the ASX200 closing up on the Monday at +0.95%.
Investors now look to a December rate hike, though a hike in September isn't completely off the table with Goldman Sachs chief economist Jan Hatzius, saying jobs growth was above the Fed's "break even" rate to hold unemployment steady and has now upped his odds of a hike to 55 per cent, from his previous 40 per cent.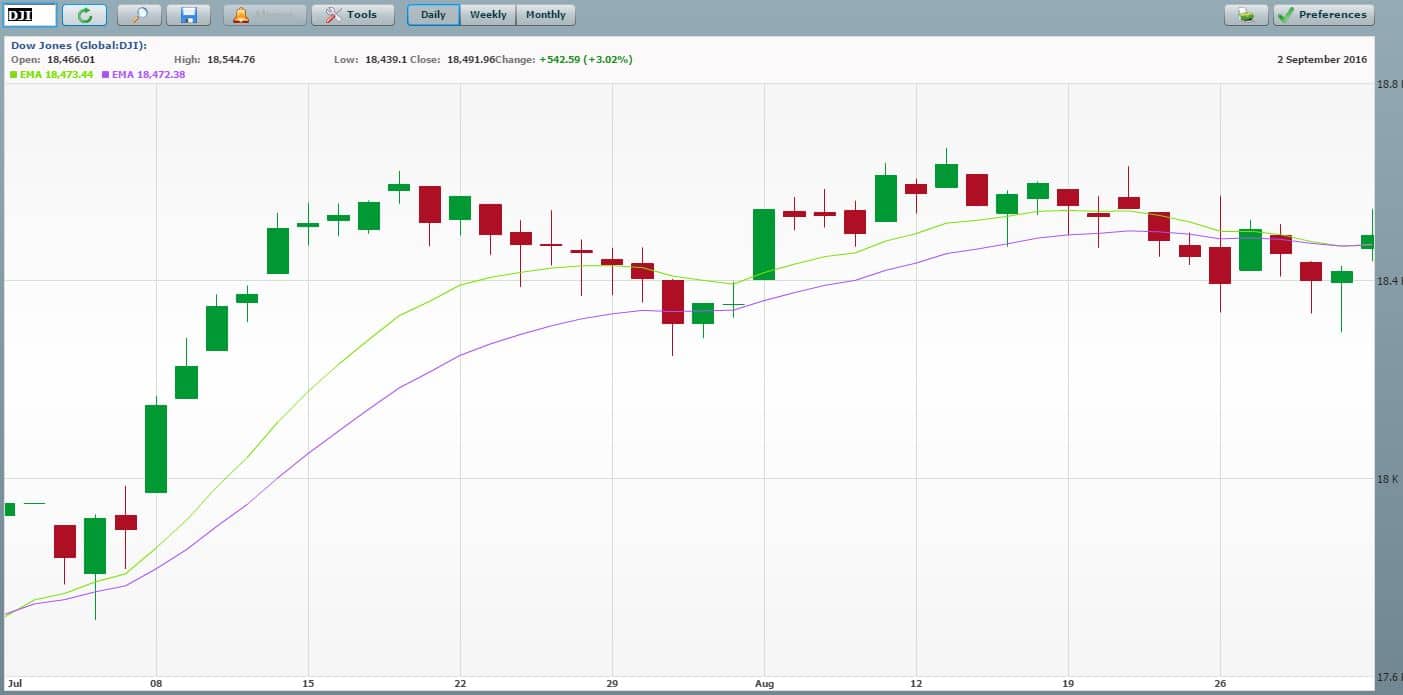 If you are interested in our trade mentoring program or the ShareSmart Stock market scanner please email us on support@equitysmart.com.au or call on 07 5609 7665.