09/08/2016
Where to next for one of this year's best performers so far?
Gold, Gold, Gold! The commodity that hit US$1,923 an ounce in 2011 to fall to US$1,043 in 2014 has been making a comeback.Gold recently hit US$1,375.30 an ounce and has been one of the top performers this year.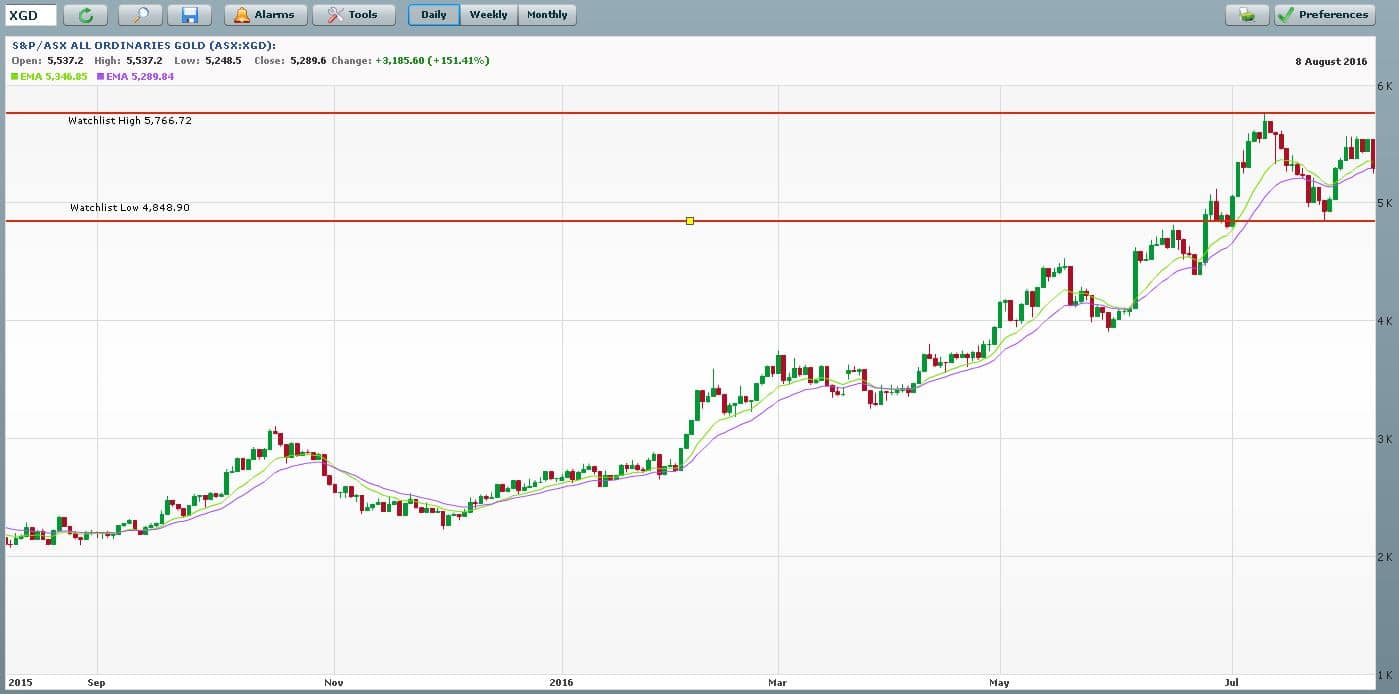 Currently trading at $1333 an ounce, Gold is in a channel between support and resistance. Resistance is set at $1375.30 and support around $1312.15 with gold bugs watching closely to see if confidence is lost or regained.
It will be extremely important to see if there is a break of the resistance and continuation of the bullish state from the EMAS. Otherwise a break of the support level would indicate a loss of confidence and the EMA cross over into a bearish state would confirm that.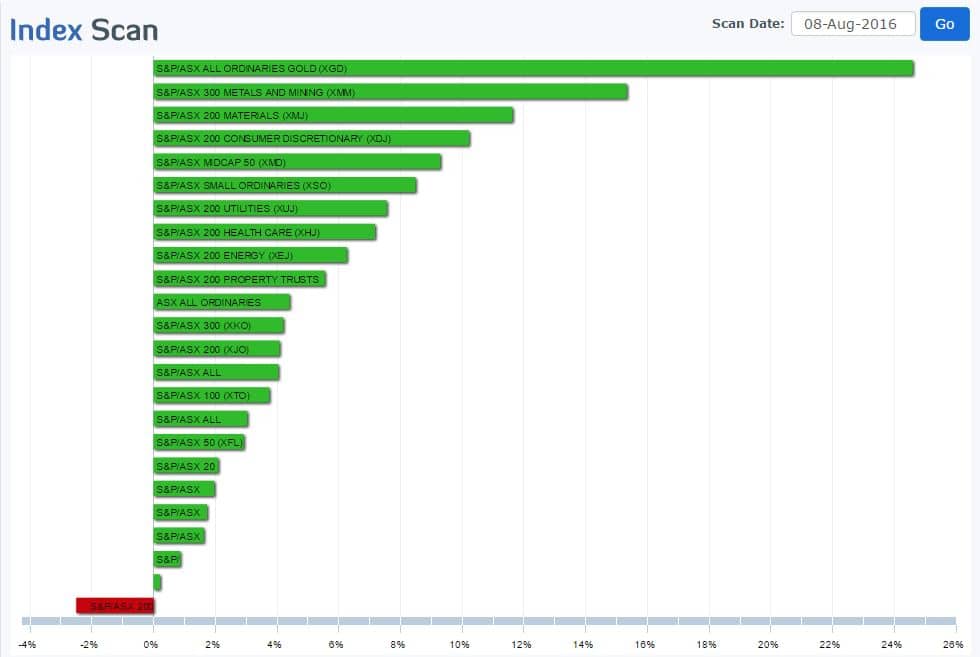 The gold sector has been at the top of the ShareSmart Sector scan for some time now, recently showing a 90 day change of 52%! The right tools make all the difference with success in trading and helping you take the path of least resistance.
If you are interested in our trade mentoring program or the ShareSmart Stock market scanner please email us on support@equitysmart.com.au or call on 07 5609 7665.