17/01/2017
The ASX 200 has had a great bullish run for the last month and a bit, price however has started to drop off in a correction. Current resistance is set around 5,830 with the next level at 6000. The first level of support is based around 5,600 with the next levels around 5,506.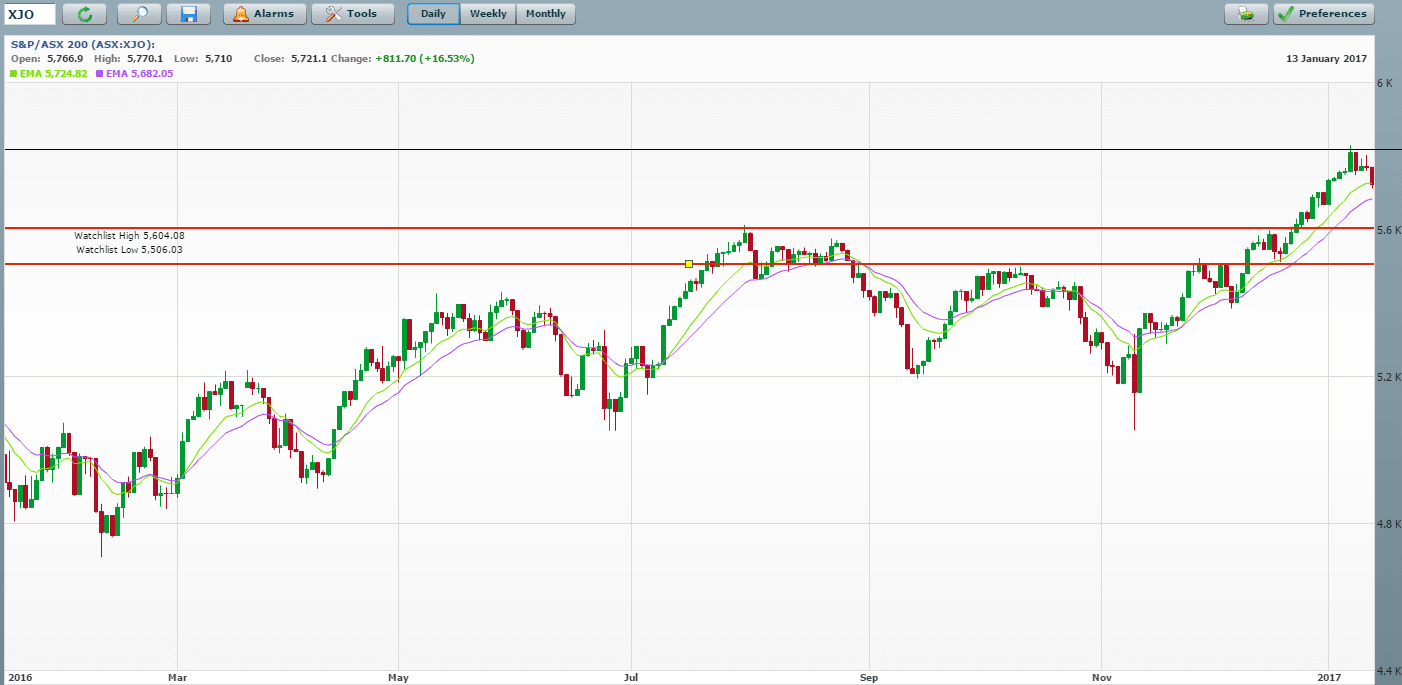 Chart: Asx 200 (XJO)
The events in focus this week are Theresa May announcing a 12 point plan for Britain's EU exit (BREXIT). Markets are concerned about Britain having a hard exit affecting the economy and markets with all eyes will be on the plan and speech to see if there are any signs of implications.
The next event is Donald trump's inauguration, with his speech being the main focus of the event. The acceptance speech from Mr Trump back in November caused markets to gain and break new highs, which means this speech also has the chance to create confidence or fear.
If you are interested in our trade mentoring program or the ShareSmart Stock market scanner please email us on support@equitysmart.com.au or call on 07 5609 7665.