28/02/2017
XJO FORMING DOUBLE TOP
The ASX 200 appears to be forming a DOUBLE TOP pattern with confirmation once the price breaks below the 5,581 level.
A DOUBLE TOP pattern is created when a peak is followed by a trough which is then followed by another peak that is near to the same value of the last peak. This is similar to a reaching a resistance level (see diagram below)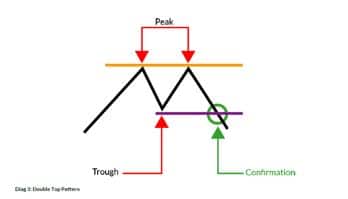 The market has cooled off recently since the price met resistance around the 5830 level.  It has since dropped down and is now trading between this level and support at around 5600.
The cool off is mainly due to a mixed earning season and also President Trump's upcoming address to Congress on Tuesday which will provide key details on tax cuts, infrastructure spending etc.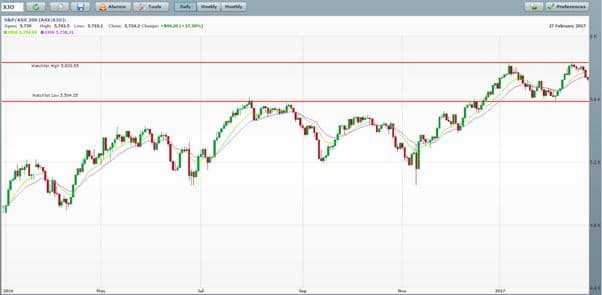 The market is anxiously awaiting these key details with President Trump's address to Congress likely to be a major factor in future market direction.
If the markets are disappointed with the address, it is likely to push the ASX below the current support level.
If you are interested in our trade mentoring program or the ShareSmart Stock market scanner please email us on support@equitysmart.com.au or call on 07 5609 7665.